Cooking is something that we do almost every day, but it is often taken for granted. Most people accept the fact that home-cooked food can never taste as good as restaurant bought food. This is mostly because we never put in the effort to find and invest in the right equipment. Rice cookers are rising in popularity because of their ease of use and versatility. Having a rice cooker allows you to steam and cook food to perfection with minimum effort! Here's how a rice cooker can improve your cooking skills: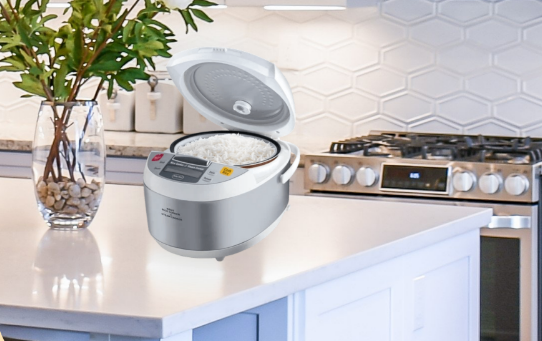 Steaming
Rice cookers that are equipped with a steaming stand can be used to steam vegetables like broccoli, carrots and beans. Meats like chicken breasts, shrimp and fish filet can also be steamed until they have a tender and silky texture, all in one pot!
Risotto
Risottos are known to be very hard to cook on a stovetop. This is why it is always considered as a "five-star" dish. With a rice cooker, you can make restaurant-style risotto at home, without the need to constantly stir it.
Keep Hot
No one would want to eat cold food or food at room temperature. Nothing can beat the satisfaction of fresh, piping hot food to satisfy your hunger cravings. If you have a rice cooker, you can keep the food warm until it's served. Many rice cookers also come with a Reheat feature, which helps in reheating food even if it has become cold.
Soup
Slow cooking food gives it a unique depth in flavour and sets it apart from everyday cooking. Rice cookers are a great way to make broths and soups without the need to constantly watch the pot. Some cookers even have inbuilt soup functions that can make it an automatic process.
Rice cookers are a great investment for your home kitchen. The portable nature of a rice cooker also makes it a great gift for your loved ones. Treat your taste buds to new delicacies every day. Simply using the right cooking appliance is enough to elevate the taste and quality of your food and make it even better than fast food.
Also Read- Ultimate Benefits of Using Hot Pot Cooker